Health and fitness tutors in Western Cape
Personalized Tutoring
Health and fitness lessons for online or at home learning in Western Cape
Health and fitness tutors in Western Cape near you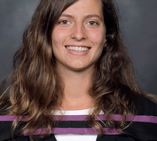 Christina G
Cape Town City Centre
Christina G
Cape Town City Centre, Cape Town
I am a current Masters student in Exercise Science and Sports Medicine. I have a wholesome knowledge of this field and a broad understanding. I am proficient at helping in this field of science. I can provide help in performance management, training schedule construction, etc.
Teaches: Writing, Human Biology, Health and fitness, Physiology, Biology, Chemistry, German, Afrikaans, Sports & Hobbies
Available for Health and fitness lessons in Western Cape
Matthew K
Ysterplaat Airbase
Christopher W
Durbanville
Zimeng Z
Cape Town City Centre
Zimeng Z
Cape Town City Centre, Cape Town
I completed my Bachelor of Science in Dietetics from Stellenbosch, and successfully registered as a independent practice dietitian. I have passed all years of study with distinctions and without writing supplementary exams. I was awarded membership of Golden Key International Honours Society based on academic merit. I am friendly, gentle, patient and very focused.
Teaches: Hospital Sciences, Chinese, Health and fitness, Admissions Test, Microbiology, Biology, Human Biology
Available for Health and fitness lessons in Western Cape
Other subjects offered in Western Cape
Find Health and fitness tutors near Western Cape