Verbal Reasoning tutors near me
Personalized Tutoring
Verbal Reasoning lessons for online or at home learning in South Africa
Verbal Reasoning tutors in South Africa near you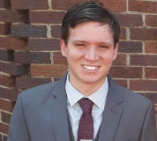 Andre F
Glenvista, Johannesburg South
I achieved a distinction for English when I matriculated (including 100% for a literature essay during my preliminary examinations), won the Wordsmith Prize for writing giving me an affinity and insight into the process, and enjoy literature and research it in my free time. I particularly enjoy short stories and Shakespeare. The logical and reasoning portion of the subject is supplemented by my BSc in Mechanical Engineering and the mathematical rigour obtained from my studies, in addition to exposure to subjects such as ethics and sociology, which require a mixture of language comprehension and rigorous logic
Teaches: Mechanics, Verbal Reasoning, Physical Science, Physics, Mechanical Engineering, General Maths & Science, Calculus, Statistics, Pure Maths, Math, English, Writing, English Literature
Available for Verbal Reasoning lessons in South Africa
Teaches: Ancient History, Classics, Modern History, Physical Geography, Human Geography, English Literature, English Language and Literature, Biology, Geography, Verbal Reasoning, English skills, English Language, Law
Available for Verbal Reasoning lessons in South Africa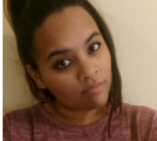 Charlotte T
Irene Security Estate
Kiana-Rae F
North Riding, Randburg
I am an enthusiastic person, with a great love for learning and teaching. I'm patient and love to work with people. I definitely have my strengths, such as English, History and Art, but am able to teach all subjects! I especially love working with children
Teaches: History, Art, Volunteer tutoring, Verbal Reasoning, English skills, English Language
Available for Verbal Reasoning lessons in South Africa
I am a registered Research Psychologist with HPCSA currently finishing off my PhD. I have moved back to Durban (Glenwood and Morningside area) from Grahamstown and looking to tutor a few students a week. I am a relatively easy going individual who gets on with many people and children. I have taught people of varying ages and ability and have extensive knowledge in different pedagogical approaches (i.e. teaching practices and methods). I enjoy mountain biking, playing squash (played for Rhodes University), running and ultimately being outdoors and having fun. Please contact me if you have any further queries.
Teaches: Human Resources, Statistics, Psychology, Classics, Human Geography, Sociology, Religious Studies, English Language, Numeracy, Anthropology, Criminology, Verbal Reasoning, Media Studies
Available for Verbal Reasoning lessons in South Africa
Jocelyn T
Plumstead, Cape Town
I am a 25 year old female residing in the Southern Suburbs in Cape Town. I hold an Honour's degree in Psychology and I am a Registered Psychometrist. I hope to become a Counseling Psychologist specializing in the area of children and development. I place high value on education and thoroughly enjoy assisting others to learn. As well as Psychology, I love the English language. I am passionate, enthusiastic, energetic and reliable.
Teaches: Statistics, Study Skills, Verbal Reasoning, Psychology, English Literature, English Language, Media Studies, English skills
Available for Verbal Reasoning lessons in South Africa
Other subjects offered in South Africa
Find Verbal Reasoning tutors near South Africa