Sociology tutors near me
Personalized Tutoring
Sociology lessons for online or at home learning in South Africa
Sociology tutors in South Africa near you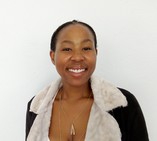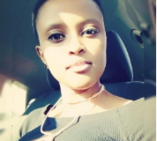 Palesa M
Sebokeng Unit 13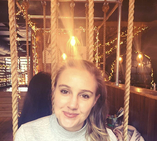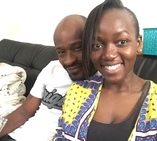 Lazarus Charles C
Kenilworth
Teaches: Sociology, Civil and Structural Engineering, Computing and ICT, English Language, Mathematics
Available for Sociology lessons in South Africa
Matthew V
Highway Gardens
Matthew V
Highway Gardens, Germiston
I am currently in my 2nd year of a BA of Sports Psychology, I have achieved an average of 83% in my 1st year and 77% for my 2nd year.
Teaches: Sport and Physical Education, Physiology, Health and fitness, Sociology, English skills, 11+ (general), English Literature, English Language, Biology, Geography
Available for Sociology lessons in South Africa
I am a registered Research Psychologist with HPCSA currently finishing off my PhD. I have moved back to Durban (Glenwood and Morningside area) from Grahamstown and looking to tutor a few students a week. I am a relatively easy going individual who gets on with many people and children. I have taught people of varying ages and ability and have extensive knowledge in different pedagogical approaches (i.e. teaching practices and methods). I enjoy mountain biking, playing squash (played for Rhodes University), running and ultimately being outdoors and having fun. Please contact me if you have any further queries.
Teaches: Human Resources, Statistics, Psychology, Classics, Human Geography, Sociology, Religious Studies, English Language, Numeracy, Anthropology, Criminology, Verbal Reasoning, Media Studies
Available for Sociology lessons in South Africa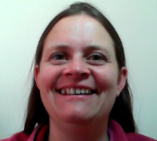 Bronwyn H
Bedfordview, Germiston
UKZN Scholarship 2006; High school Headgirl 1999; Academic Honours 1998; SRC President 1998 I am a passionate, creative and effective tutor and teacher. My overall enthusiasm and 15 years' worth of tutoring experience, set me apart. I strive to find innovative solutions to learning and teacher-pupil relationship challenges. I have experience across a wide student age range from preschoolers to working adults and across a range of subjects. I currently tutor Grade 8 -12's in English, Maths, geography, life orientation and creative arts and online to US, UK and Australian students. I tutor through a local tutoring agency that only accept 14% of applicants and an online international agency that only accept 10% of the applicants. I have tutored CAPS, IEB and Cambridge curriculums. I have more than five years' experience teaching kindergarten and primary school. My joy is helping students to understand concepts and to gain confidence! As a lifelong learner, I bring with me a love of learning.
Teaches: General Language courses, Zulu, Classics, Afrikaans, Modern History, Sociology, Politics, General Science, General Maths & Science, African and Caribbean Languages, History, English Literature, Childcare, Volunteer tutoring, English Language and Literature, Study Skills, Numeracy, Biology, Verbal Reasoning, English skills, English Language, Journalism and writing, Mathematics
Available for Sociology lessons in South Africa
Other subjects offered in South Africa
Find Sociology tutors near South Africa