Religious Studies tutors near me
Personalized Tutoring
Religious Studies lessons for online or at home learning in South Africa
Religious Studies tutors in South Africa near you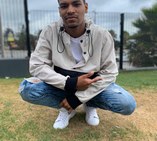 Waiven S
Heuweloord, Centurion
I have successfully completed Religion Education which forms part of my Teaching degree's curriculum. I found this subject most intriguing learning about the histories and origins of all major religions of the world including Christianity, Islam, Judaism, Hinduism, Buddhism, and many more, as well as what each religion entails. I find great pleasure tutoring this subject as it helps ,e understand various individuals I come into contact with.
Teaches: English Language and Literature, Religious Studies, Business Studies, General Maths & Science, Mathematics Literacy
Available for Religious Studies lessons in South Africa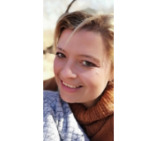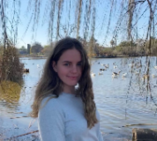 Hannah d
Selcourt, Springs
I achieved a distinction for this subject in Matric. I see myself as a very open minded and outspoken person, which is very helpful in this subject, as you are required to voice your opinion as well as be knowledgeable of the religious practice in question.
Teaches: Mathematics Literacy, English, History, 11+ (general), Religious Studies, Study Skills, Afrikaans, Math, Reading, English Literature
Available for Religious Studies lessons in South Africa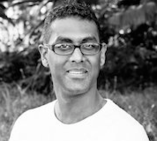 Pagiel Joshua C
Pinelands
Pagiel Joshua C
Pinelands, Cape Town
Completed my Bachelors of Education (B.Ed) at UNISA in 2014. Completed my Honours in School Management through UNISA, as well as a Bachelors of Theology (B.Th) through SATS. Currently completing my Masters at UCT in Education Policy, Leadership & Change. I am concerned about socio-economic injustices and use my passion, i.e., being a patient teacher, to address these issues.
Teaches: Sport and Physical Education, Spanish, English as a foreign Language, International Business, Geography, Primary School, Religious Studies, Cambridge Applications, Education Studies, Theology, Business Studies, GCSE (general), Business Management, Economics, History, English Language
Available for Religious Studies lessons in South Africa
Teaches: Primary School, Anthropology, Criminology, History, Religious Studies, Special Needs Help, Volunteer tutoring, English Language and Literature, Afrikaans
Available for Religious Studies lessons in South Africa
I am a registered Research Psychologist with HPCSA currently finishing off my PhD. I have moved back to Durban (Glenwood and Morningside area) from Grahamstown and looking to tutor a few students a week. I am a relatively easy going individual who gets on with many people and children. I have taught people of varying ages and ability and have extensive knowledge in different pedagogical approaches (i.e. teaching practices and methods). I enjoy mountain biking, playing squash (played for Rhodes University), running and ultimately being outdoors and having fun. Please contact me if you have any further queries.
Teaches: Human Resources, Statistics, Psychology, Classics, Human Geography, Sociology, Religious Studies, English Language, Numeracy, Anthropology, Criminology, Verbal Reasoning, Media Studies
Available for Religious Studies lessons in South Africa
Wordsworth D
Cape Town City Centre
Dominic N
Castle Hill, Newlands West
I am an open-minded, free-thinking individual that enjoys problem solving and helping others achieve their goals. I tutor high school students and volunteer for the Durban & Coast SPCA when the opportunity arises. I take keen interest in current news and the business environment within South Africa and the world. I believe that the key to success is creating a culture of sustainability, especially within the Tourism and Hospitality sector. I am an avid supporter of saving and conserving the environment, being eco-friendly in the way I live and encouraging others to do so. I believe that education is the most important and valuable investment we could make for ourselves and that one should never stop being a student. I wish to pursue a Master's Degree in Sustainable Tourism or an MBA one day.
Teaches: Tourism, Common Entrance (general), Sport and Physical Education, Ancient History, Modern History, General Maths & Science, Physical Geography, Human Geography, Health and fitness, English skills, Volunteer tutoring, Business Studies, Religious Studies, English Language, Business Management, Economics, Numeracy, Geography
Available for Religious Studies lessons in South Africa
Sahar J
Wynberg, Cape Town
Teaches: Chemistry, Religious Studies, English Language, Physics, Biology, Mathematics
Available for Religious Studies lessons in South Africa
Other subjects offered in South Africa
Find Religious Studies tutors near South Africa