Photography tutors near me
Personalized Tutoring
Photography lessons for online or at home learning in South Africa
Photography tutors in South Africa near you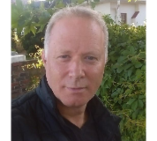 Kevin R
Nova Constantia, Cape Town
3rd year Math,Applied Math and Comp Science Graduate from UCT 1. Started my own successful online camera business in 2009 in the UK 10+ years experience running www.dslrastromod.co.uk with over 100+ sales of modded Canon DSLR packages internationally to Europe, US and Canada and Australia. 2. Self taught seasoned Astro Photographer and amateur photographer 3. Currently studying towards Hons. in Cosmology part time 4. 30 years industry experience in IT and related technologies
Teaches: Math, TEFL, Modern History, Photography, Numeracy, English Language, General Science, Computing and ICT, Physics and Astronomy, Physics, Physical Science, Science, Computer Programming, Microsoft Excel, Computer, General Maths & Science, Mathematics Literacy, Mathematics, Calculus, Algebra, Linear Algebra, Statistics, Further Maths, Trigonometry
Available for Photography lessons in South Africa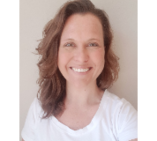 Megan F
Barbeque Downs, Midrand
Throughout high school, I was a part of the photography club and received full colours for my efforts within my matric year. At Rhodes University I studied Photojournalism, being formally trained in photography from the beginning of my third specialization year. After graduating, I worked as a photographer at a travel trade publisher, photography travel events and those who attended. I then worked for a large retail group, Edcon, as a studio photographer, photographing apparel for the e-commerce online catalogue. If you need to learn the foundations of photography with exposure to a few different types and genres, I am the tutor for you.
Teaches: Writing, Photography, TEFL, English as a foreign Language, English skills, English, Grammar, Literature, Reading, English Literature, English Language and Literature
Available for Photography lessons in South Africa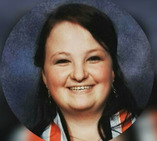 Andie R
Oranjezicht, Cape Town
I am a friendly and intelligent 25 year old female currently studying Early Years Montessori Teaching. I am really passionate about education and am particularly interested in helping students with their Music (theory and piano practical), English, History and/or Drama studies. I am very creative with particular interest in sewing, painting, reading, drama, dance and music. I have worked in the fashion industry (as a fashion designer, blogger, stylist and visual merchandiser), broadcasting (hosting 2 radio shows over 3 years) and most recently have been working at a Montessori pre-school as an assistant teacher.
Teaches: Textiles and Fashion Design, Home Economics, Drama, Piano, Music, Music Theory, English skills, Photography, English Language, English Language and Literature, Primary School
Available for Photography lessons in South Africa
Carmen O
Fourways, Sandton
Teaches: Interior Design, Drama, Art, English Literature, Photography, English Language, English Language and Literature, Business Management
Available for Photography lessons in South Africa
Other subjects offered in South Africa
Find Photography tutors near South Africa