Health and fitness tutors near me
Personalized Tutoring
Health and fitness lessons for online or at home learning in South Africa
Health and fitness tutors in South Africa near you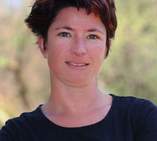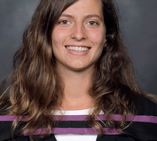 Christina G
Cape Town City Centre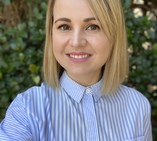 Emeline d
Blythedale, KwaDukuza
I am a Functional Nutrition Health Coach (Institute of Integrative Nutrition 2020) and a Culinary Nutrition Expert (The Academy of Culinary Nutrition 2020). Health and wellness are my greatest passions and I absolutely love educating people in this regard. I have knowledge of over 100 different dietary theories and wellness modalities. I am adept at helping people to both expand their knowledge and to apply this knowledge into their own lives.
Teaches: Accounting, Health and fitness, Business Studies, English as a foreign Language, Natural Sciences, History, Geography, Mathematics, French, English
Available for Health and fitness lessons in South Africa
Matthew V
Highway Gardens
Matthew V
Highway Gardens, Germiston
I am currently in my 2nd year of a BA of Sports Psychology, I have achieved an average of 83% in my 1st year and 77% for my 2nd year.
Teaches: Sport and Physical Education, Physiology, Health and fitness, Sociology, English skills, 11+ (general), English Literature, English Language, Biology, Geography
Available for Health and fitness lessons in South Africa
Teaches: Study Skills, Health and fitness, Afrikaans, Cambridge Applications, Law, GCSE (general), Criminology, Business Studies, English Language, Mathematics, Business Management
Available for Health and fitness lessons in South Africa
Claudette P
Monument Park
Claudette P
Monument Park, Pretoria
Teaches: Health and fitness, English Language, Primary School, Afrikaans, Mathematics
Available for Health and fitness lessons in South Africa
Nolwazi N
Glenmore, Berea
Teaches: Health and fitness, Sport and Physical Education, English skills, Business Management, Business Studies
Available for Health and fitness lessons in South Africa
Other subjects offered in South Africa
Find Health and fitness tutors near South Africa