General Studies tutors near me
Personalized Tutoring
General Studies lessons for online or at home learning in South Africa
General Studies tutors in South Africa near you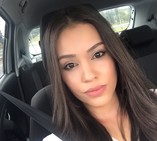 Audrey M
Sea Point, Cape Town
Teaches: General Language courses, Spanish, French, Study Skills, General Studies
Available for General Studies lessons in South Africa
Henry S
Die Wilgers, Pretoria
I'm currently a fourth year Industrial Engineering student and since high school I've had a passion to help others to achieve their potential and have put that passion into a part time job. I've done a few learning courses during my schooling career which gives me some of the necessary skills to be able to teach others to reach and surpass their goals that they set out for themselves.
Teaches: General Engineering, Admissions Test, Mechanics, Chemistry, Pure Maths, Further Maths, Study Skills, General Studies, Numeracy, Physics, Afrikaans, Mathematics
Available for General Studies lessons in South Africa
Aviwe M
Zonnebloem, Cape Town
In as much as I am academically inclined I am also an all rounder with the involvement in a vast sphere of cultural activities such as dance, drama and am a vocalist as well. I am very open minded and goal driven and as a result i take up a lot of learning challenges .
Teaches: Xhosa, Theatre Studies, Drama, English skills, Volunteer tutoring, IELTS, Study Skills, General Studies, Numeracy, English Language and Literature, Primary School, Business Studies, Government and Politics
Available for General Studies lessons in South Africa
Other subjects offered in South Africa
Find General Studies tutors near South Africa