General Language courses tutors near me
Personalized Tutoring
General Language courses lessons for online or at home learning in South Africa
General Language courses tutors in South Africa near you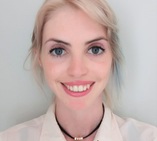 Jenna C
Kraaifontein, Cape Town
I have a Master's degree in Psycholinguistics (a combination of Psychology and Linguistics), and am currently doing my PhD in the same field. I am an Applied English Language Studies and General Linguistics lecturer. I have been teaching for 5 years, and have experience not only with lecturing, but also with tutorial classes, private classes, and additional support classes.
Teaches: Academic Appraisal, Common Entrance (general), General Language courses, Philosophy, Psychology and Linguistics, Psychology, English Language, Languages, English as a foreign Language, Grammar, Reading, Writing, Vocabulary, Linguistics
Available for General Language courses lessons in South Africa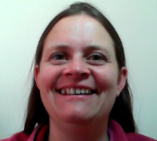 Bronwyn H
Bedfordview, Germiston
I have a lot of experience teaching this subject. I am able to teach to a student's understanding and am flexible enough to adjust my teaching style to the student's learning style. I love helping students to understand and learn their subjects!
Teaches: Mathematics, Journalism and writing, English Language, English skills, Verbal Reasoning, Numeracy, Study Skills, English Language and Literature, Volunteer tutoring, Childcare, English Literature, African and Caribbean Languages, General Maths & Science, General Science, Politics, Sociology, Modern History, Afrikaans, Classics, Zulu, General Language courses, History, Biology
Available for General Language courses lessons in South Africa
Audrey M
Sea Point, Cape Town
Teaches: General Language courses, Spanish, French, Study Skills, General Studies
Available for General Language courses lessons in South Africa
Lea W
Extension 5, Kempton Park
I am a very diligent and punctual person. I work easily with all ages and cultures and can motivate people to excel in what they do. I am very respectful of all people and approach life with an open mind. I encourage others to pursue their goals with passion, hard work and perseverance. I have completed a degree with distinction in Theology, and am currently doing a degree in Psychology, therefore I have plenty experience in getting results in the academic world. I have taught classical and general guitar lessons privately, and have plenty experience in teaching from being in the ministry for many years.
Teaches: Common Entrance (general), English as a foreign Language, General Language courses, Religious Studies, General Science, General Maths & Science, Theology, English skills, Study Skills, English Language, English Language and Literature, Physics, Afrikaans, Mathematics
Available for General Language courses lessons in South Africa
Other subjects offered in South Africa
Find General Language courses tutors near South Africa