Education Studies tutors near me
Personalized Tutoring
Education Studies lessons for online or at home learning in South Africa
Education Studies tutors in South Africa near you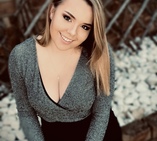 Pagiel Joshua C
Cape Town
Pagiel Joshua C
Cape Town
Completed my Bachelor of Education (B.Ed) at UNISA in 2014. Completed my Honours in School Management through UNISA as well as a B.Th through SATS. Currently completing my Masters at UCT in Education Policy, Leadership & Change. I am a concerned Philanthropist and a dedicated teacher.
Teaches: Sport and Physical Education, Spanish, English as a foreign Language, International Business, Geography, Primary School, Religious Studies, Cambridge Applications, Education Studies, Theology, Business Studies, GCSE (general), Business Management, Economics, History, English Language
Available for Education Studies lessons in South Africa
John N
Bordeaux, Randburg
I am a parent with five children, eldest daughter 22 and 20 year old son just finished Matric, 16 year old son in grade 9 and twins in grade 1. I enjoy working with teens and am very patient and versatile. I enjoy one on one interaction as it engages learners more effectively.
Teaches: PGCE, Physical Geography, Human Geography, English as a foreign Language, Geography, Education Studies, GCSE (general), English skills, English Language and Literature
Available for Education Studies lessons in South Africa
Linda H
Montclair, Durban
Teaches: Mentoring, Education Studies, TEFL, Biology, Study Skills, Physical Geography, Geography, Numeracy, English skills, English Language
Available for Education Studies lessons in South Africa
Other subjects offered in South Africa
Find Education Studies tutors near South Africa