Economic and Social History tutors near me
Personalized Tutoring
Economic and Social History lessons for online or at home learning in South Africa
Economic and Social History tutors in South Africa near you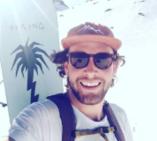 Cameron W
Herolds Bay, Herolds Bay
B.Com Hons in FAPM (UCT) Golden Key Society Member. B.Com in Finance and Economics. Honours Class Representative Extremely passionate about academics and teaching. My goal is to help you realise your potential and work on weak points as effectively as possible. I can help you break past the sections troubling you and hopefully help you find joy in the subject you are struggling with. Let me lead you through the process and ensure your success.
Teaches: Mathematics, Financial Accounting, Business Management, Managerial Accounting, TEFL, Economic and Social History, Economics, General Maths & Science, Mathematics Literacy, Further Maths, Statistics, English as a foreign Language, English Language and Literature, Writing, Business Studies
Available for Economic and Social History lessons in South Africa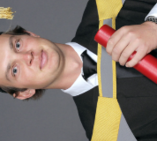 Angus L
Zevenfontein 407-Jr
Angus L
Zevenfontein 407-Jr, Midrand
I am extremely passionate about history. I majored in it at university and have taught it at a high school level. I am very familiar with multiple types of curriculums (NSC, IEB and Cambridge). Is enjoy making the study of history and often like to try new things and do virtual world tours to current historic sites. I enjoy making it an exciting learning experience to assist students in understanding it and possibly getting their own passion for the subject. I strive to uphold that the deeper learning experiences of history is for critical analysis and not merely retainment of knowledge and so I try to assist students in developing their critical analysis skills through the pursuit of history.
Teaches: Geology, Physical Science, English Literature, Pure Maths, General Maths & Science, Geography, Economic and Social History, Ancient History, Modern History, History, English skills, English Language and Literature, English, Grammar, Literature, Vocabulary
Available for Economic and Social History lessons in South Africa
Miles L
Menlo Park, Pretoria
Teaches: Latin, Ancient History, Classics, Modern History, Economic and Social History, English Language and Literature, Anthropology, Law
Available for Economic and Social History lessons in South Africa
Igshaan M
Lentegeur, Cape Town
Teaches: Arabic, English as a foreign Language, Education Studies, Afrikaans, Study Skills, Economic and Social History, Sociology, History, Psychology, Verbal Reasoning, English skills, Business Studies, English Language
Available for Economic and Social History lessons in South Africa
Sechepi Joseph S
Chief A Luthuli Park
Jaco W
Ridgeworth, Cape Town
Teaches: Economic and Social History, Home Economics, Economics, General Maths & Science, Statistics, Consultancy, Mentoring
Available for Economic and Social History lessons in South Africa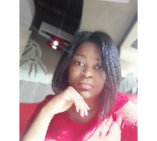 Other subjects offered in South Africa
Find Economic and Social History tutors near South Africa