Dance tutors near me
Personalized Tutoring
Dance lessons for online or at home learning in South Africa
Dance tutors in South Africa near you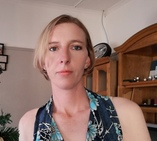 Reesha D
Kenville, Durban North
I am currently a 3rd year IT and Accounting Student. I am very patient and understanding when it comes to tutoring.
Teaches: Dance, Drama, Pure Maths, Computing and ICT, Design & Technology, English Language, Natural Sciences, Numeracy, Primary School, Accountancy
Available for Dance lessons in South Africa
Tadiwanashe D
Vorna Valley
Tadiwanashe D
Vorna Valley, Midrand
I am an enthusiastic, vibrant and well-rounded 24 year old lady and I have just completed my Masters in Environmental Science. My passion rests in the environment and its interactions with humans. I also have work experience in the environmental field. I love the outdoors, reading, sports and fitness, music and dancing. I am a kind-hearted natural leader who prides herself in helping others by encouraging them while the learn in fields that I have knowledge in. I enjoy seeing people excel and achieve their goals.
Teaches: Study Skills, Dance, Ecology and Environmental Biology, Physical Geography, Anthropology, Environmental Science, Natural Sciences, Biology, Human Geography, Human Biology, Molecular and Cellular Biology, English skills, Geography, Mentoring, English Literature, English Language, English Language and Literature, Primary School
Available for Dance lessons in South Africa
Yolandie V
Uitzicht, Cape Town
Teaches: Dance, General Science, Art, Computing and ICT, English Language, History, Primary School, Afrikaans, Geography, Mathematics
Available for Dance lessons in South Africa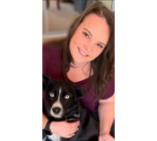 Keshia Deija H
Windermere
Other subjects offered in South Africa
Find Dance tutors near South Africa