Common Entrance (general) tutors near me
Personalized Tutoring
Common Entrance (general) lessons for online or at home learning in South Africa
Common Entrance (general) tutors in South Africa near you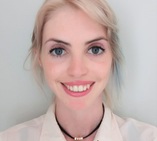 Jenna C
Kraaifontein, Cape Town
I have a Master's degree in Psycholinguistics (a combination of Psychology and Linguistics), and am currently doing my PhD in the same field. I am an Applied English Language Studies and General Linguistics lecturer. I have been teaching for 5 years, and have experience not only with lecturing, but also with tutorial classes, private classes, and additional support classes.
Teaches: Academic Appraisal, Common Entrance (general), General Language courses, Philosophy, Psychology and Linguistics, Psychology, English Language, Languages, English as a foreign Language, Grammar, Reading, Writing, Vocabulary, Linguistics
Available for Common Entrance (general) lessons in South Africa
Mubarak Y
Muckleneuk, Pretoria
I see myself as a life long student and a 'Jack of all trades'. I love Mathematics, Science, Geography, History and Literature and I also like imparting my acquired knowledge to society. My philosophy in life is to always have a passion for excellence, because i believe it breeds amazing results and always brings out the best in every endeavor.
Teaches: General Science, Common Entrance (general), GCSE (general), General Maths & Science, Primary School, Admissions Test, Mathematics, Politics, History, Geography, Sales and marketing, English Language
Available for Common Entrance (general) lessons in South Africa
Lee-Ann S
Illiondale, Edenvale
I have been a Toastmaster since 2008 so I am well-able to help learners prepare for reading or delivering speeches in class. I have an Honours degree in Physical Geography, as well as a BA degree. I completed a 120-hour TEFL/TESOL course this year.
Teaches: Common Entrance (general), Special Needs Help, Geography, English Language and Literature, Primary School, Afrikaans, Psychology, English skills, TEFL, English as a foreign Language
Available for Common Entrance (general) lessons in South Africa
Dominic N
Castle Hill, Newlands West
I am an open-minded, free-thinking individual that enjoys problem solving and helping others achieve their goals. I tutor high school students and volunteer for the Durban & Coast SPCA when the opportunity arises. I take keen interest in current news and the business environment within South Africa and the world. I believe that the key to success is creating a culture of sustainability, especially within the Tourism and Hospitality sector. I am an avid supporter of saving and conserving the environment, being eco-friendly in the way I live and encouraging others to do so. I believe that education is the most important and valuable investment we could make for ourselves and that one should never stop being a student. I wish to pursue a Master's Degree in Sustainable Tourism or an MBA one day.
Teaches: Tourism, Common Entrance (general), Sport and Physical Education, Ancient History, Modern History, General Maths & Science, Physical Geography, Human Geography, Health and fitness, English skills, Volunteer tutoring, Business Studies, Religious Studies, English Language, Business Management, Economics, Numeracy, Geography
Available for Common Entrance (general) lessons in South Africa
Lea W
Extension 5, Kempton Park
I am a very diligent and punctual person. I work easily with all ages and cultures and can motivate people to excel in what they do. I am very respectful of all people and approach life with an open mind. I encourage others to pursue their goals with passion, hard work and perseverance. I have completed a degree with distinction in Theology, and am currently doing a degree in Psychology, therefore I have plenty experience in getting results in the academic world. I have taught classical and general guitar lessons privately, and have plenty experience in teaching from being in the ministry for many years.
Teaches: Common Entrance (general), English as a foreign Language, General Language courses, Religious Studies, General Science, General Maths & Science, Theology, English skills, Study Skills, English Language, English Language and Literature, Physics, Afrikaans, Mathematics
Available for Common Entrance (general) lessons in South Africa
erg 1
Faerie Glen, Pretoria
Teaches: Common Entrance (general), General Maths & Science, 11+ (general), English Literature
Available for Common Entrance (general) lessons in South Africa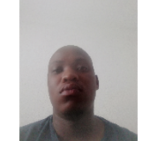 Other subjects offered in South Africa
Find Common Entrance (general) tutors near South Africa