Anthropology tutors near me
Personalized Tutoring
Anthropology lessons for online or at home learning in South Africa
Anthropology tutors in South Africa near you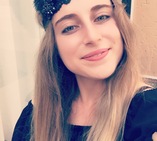 Eden B
Savannah Country Estate
Teaches: Primary School, Anthropology, Criminology, History, Religious Studies, Special Needs Help, Volunteer tutoring, English Language and Literature, Afrikaans
Available for Anthropology lessons in South Africa
Thando Ian M
Johannesburg
I am a registered Research Psychologist with HPCSA currently finishing off my PhD. I have moved back to Durban (Glenwood and Morningside area) from Grahamstown and looking to tutor a few students a week. I am a relatively easy going individual who gets on with many people and children. I have taught people of varying ages and ability and have extensive knowledge in different pedagogical approaches (i.e. teaching practices and methods). I enjoy mountain biking, playing squash (played for Rhodes University), running and ultimately being outdoors and having fun. Please contact me if you have any further queries.
Teaches: Human Resources, Statistics, Psychology, Classics, Human Geography, Sociology, Religious Studies, English Language, Numeracy, Anthropology, Criminology, Verbal Reasoning, Media Studies
Available for Anthropology lessons in South Africa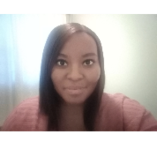 Stephen v
Illovo, Sandton
I recently completed my honours in archaeology and I'm currently working as a research assistant at the University of Witwatersrand. My main interests are biology, botany, archaeology, writing and hiking.
Teaches: Archaeology and Anthropology, Archaeology, Geography, Study Skills, Natural Sciences, Biology, Anthropology, English Language
Available for Anthropology lessons in South Africa
Miles L
Menlo Park, Pretoria
Teaches: Latin, Ancient History, Classics, Modern History, Economic and Social History, English Language and Literature, Anthropology, Law
Available for Anthropology lessons in South Africa
Other subjects offered in South Africa
Find Anthropology tutors near South Africa