Verbal Reasoning tutors in Pretoria
Personalized Tutoring
Verbal Reasoning lessons for online or at home learning in Pretoria
Verbal Reasoning tutors in Pretoria near you
Jonty B
Erasmus Park, Pretoria
I am a hard working, passionate and dedicated tutor. I am willing to work hard alongside your child to help them reach their full potential. I'm a business student and so business is my passion. I love cycling and the outdoor, as well as hiking.
Teaches: Physical Geography, Human Geography, Geography, Natural Sciences, Verbal Reasoning, Biology, Business Studies, Business Management, Economics, English Literature
Available for Verbal Reasoning lessons in Pretoria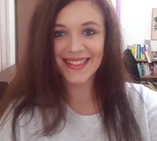 Melissa C
Equestria, Pretoria
I did public speaking from Primary school up to grade 12 at school level and district level, attaining several honorary colors and awards. I also had the art of persuasion as a university module. Further, I believe my formal qualification in psychology renders me suitable to teach reasoning skills to students.
Teaches: Writing, Childcare, Study Skills, Verbal Reasoning, Psychology, English skills, Biology, English Literature, Afrikaans, Mathematics Literacy
Available for Verbal Reasoning lessons in Pretoria
Yolisa J
Atteridgeville, Pretoria
Teaches: Xhosa, Verbal Reasoning, Volunteer tutoring, English Language and Literature, Business Studies, Computing and ICT, Accountancy, Business Management
Available for Verbal Reasoning lessons in Pretoria
Celeste l
Menlo Park, Pretoria
I am a native Johannesburger and naturally have a go-getter attitude with street smarts and book smarts! With my mother being a primary school teacher, I find that I have a natural instinct when it comes to children and their needs. I love working with kids and find the challenges that working with kids brings are character building for me. A child's education is of the upmost importance for future development as an idividual and being a productive member of society. Enquire for a full CV
Teaches: Art and Design, Verbal Reasoning, English skills, Art, English Literature, English Language, English Language and Literature, Afrikaans, Psychology
Available for Verbal Reasoning lessons in Pretoria
Lesego M
Lynnwood Glen, Pretoria
Strongest personality traits: * I believe in doing things excellently and to the best of my competency and therefore strive to deliver results in a form as close to perfection as I can achieve, learn from my failures and never fail to learn. * I love love and loving. It is the life that shushes a fearful mind and awakens the ears of a dying heart to true beauty. It continues to mould me in patience, kindness, trustworthiness, understanding and persistence. * I know and respect my boundaries and as such, will not shy away from asserting myself where necessary. Flexibility, adaptability, malleability and complacency are not one in the same.
Teaches: Verbal Reasoning, Statistics, Further Maths, English skills, Volunteer tutoring, Mentoring, Study Skills, English Language, Business Management, Numeracy, Primary School, Accountancy, Mathematics
Available for Verbal Reasoning lessons in Pretoria
MAA-KHAOA M
Pretoria West
Daniel M
Sunnyside, Pretoria
Teaches: Verbal Reasoning, Business Studies, Business Management, Economics, Accountancy
Available for Verbal Reasoning lessons in Pretoria
Other subjects offered in Pretoria
Find Verbal Reasoning tutors near Pretoria