Mentoring tutors in Midrand
Personalized Tutoring
Mentoring lessons for online or at home learning in Midrand
Mentoring tutors in Midrand near you
Tadiwanashe D
Vorna Valley
Tadiwanashe D
Vorna Valley, Midrand
I am an enthusiastic, vibrant and well-rounded 24 year old lady and I have just completed my Masters in Environmental Science. My passion rests in the environment and its interactions with humans. I also have work experience in the environmental field. I love the outdoors, reading, sports and fitness, music and dancing. I am a kind-hearted natural leader who prides herself in helping others by encouraging them while the learn in fields that I have knowledge in. I enjoy seeing people excel and achieve their goals.
Teaches: Study Skills, Dance, Ecology and Environmental Biology, Physical Geography, Anthropology, Environmental Science, Natural Sciences, Biology, Human Geography, Human Biology, Molecular and Cellular Biology, English skills, Geography, Mentoring, English Literature, English Language, English Language and Literature, Primary School
Available for Mentoring lessons in Midrand
SARA M
Ivory Park, Midrand
I am always willing to help available at any time ,if you need help with tourism, business studies or ems im available, im studying intermediate and senior phase b.ed.
Teaches: English as a foreign Language, Primary School, Textiles, Childcare, Education Studies, Computing and ICT, Mentoring, English Language
Available for Mentoring lessons in Midrand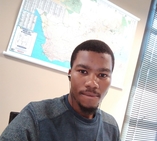 Other subjects offered in Midrand
Find Mentoring tutors near Midrand