Sport and Physical Education tutors in KwaZulu-Natal
Personalized Tutoring
Sport and Physical Education lessons for online or at home learning in KwaZulu-Natal
Sport and Physical Education tutors in KwaZulu-Natal near you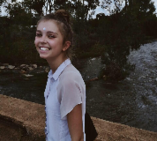 Jo K
Berea West, Westville
I am a Grade R teacher at Kainon Pre Primary with a passion for education. I strive to help each child as an individual so that they can achieve to the best of their ability. I am constantly researching ideas in order to create a happy and comfortable learning environment to suit the needs of each child.
Teaches: Sport and Physical Education, PGCE, Human Biology, Special Needs Help, English skills, Study Skills, English Language, Primary School, Biology, Geography, Mathematics
Available for Sport and Physical Education lessons in KwaZulu-Natal
Nolwazi N
Glenmore, Berea
Teaches: Health and fitness, Sport and Physical Education, English skills, Business Management, Business Studies
Available for Sport and Physical Education lessons in KwaZulu-Natal
Dominic N
Castle Hill, Newlands West
I am an open-minded, free-thinking individual that enjoys problem solving and helping others achieve their goals. I tutor high school students and volunteer for the Durban & Coast SPCA when the opportunity arises. I take keen interest in current news and the business environment within South Africa and the world. I believe that the key to success is creating a culture of sustainability, especially within the Tourism and Hospitality sector. I am an avid supporter of saving and conserving the environment, being eco-friendly in the way I live and encouraging others to do so. I believe that education is the most important and valuable investment we could make for ourselves and that one should never stop being a student. I wish to pursue a Master's Degree in Sustainable Tourism or an MBA one day.
Teaches: Tourism, Common Entrance (general), Sport and Physical Education, Ancient History, Modern History, General Maths & Science, Physical Geography, Human Geography, Health and fitness, English skills, Volunteer tutoring, Business Studies, Religious Studies, English Language, Business Management, Economics, Numeracy, Geography
Available for Sport and Physical Education lessons in KwaZulu-Natal
I am a 24 year old who attended Stellenbosch University to study a BA in Psychology, Geography and English. After completing this qualification in 2015 i returned to Durban to study my Postgraduate Certificate in Education through UNISA. I am currently looking to tutor any grade or age and am very confident in my abilities to do so.
Teaches: Sport and Physical Education, General Science, Geography, English Literature, History, Economics, Afrikaans, Psychology, TEFL, Mathematics
Available for Sport and Physical Education lessons in KwaZulu-Natal
Other subjects offered in KwaZulu-Natal
Find Sport and Physical Education tutors near KwaZulu-Natal