Sales and marketing tutors in KwaZulu-Natal
Personalized Tutoring
Sales and marketing lessons for online or at home learning in KwaZulu-Natal
Sales and marketing tutors in KwaZulu-Natal near you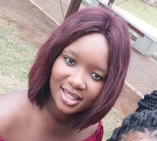 Liphilile Z
Umgeni Business Park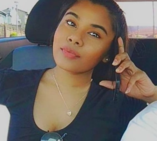 Tasmia G
Dunveria, Pietermaritzburg
My major university is in corporate communications. I have done in depth studies on marketing and sales and have consistently achieved A symbols. I understand all concepts and have confidence in my knowledge and personal, practical experience.
Teaches: Drama, Sales and marketing, Media Studies, Natural Sciences, Business Studies, History, Writing, Vocabulary, English Literature
Available for Sales and marketing lessons in KwaZulu-Natal
Tanusha B
Recreation, Durban
Teaches: Sales and marketing, Advertising and public relations, Human Resources, Business Studies, Business Management, Numeracy
Available for Sales and marketing lessons in KwaZulu-Natal
Tania B
Umhlanga, Umhlanga
I am a lovely human who makes extra learning enjoyable and less of a chore after a day of school or studies. Having au paired ages 9months, 3-16 years as well as leading a youth group ages 12-22, I have experience with a wide range of age groups. Learing disabilities or stumbling blocks are not an issue having dealt personally with ADD and having an occupational therapist as a sister. Often tutoring is needed not for repetition but for a different way of explaining and understanding. I walked away from high school with 5 distinctions and have a degree in Marketing & Media with electives including English & Classics.
Teaches: Sales and marketing, Economic and Social History, Religious Studies, Media Studies, Modern History, History, Classics, English skills, Ancient History, English Language and Literature
Available for Sales and marketing lessons in KwaZulu-Natal
Other subjects offered in KwaZulu-Natal
Find Sales and marketing tutors near KwaZulu-Natal