Verbal Reasoning tutors in Gauteng
Personalized Tutoring
Verbal Reasoning lessons for online or at home learning in Gauteng
Verbal Reasoning tutors in Gauteng near you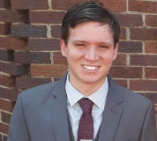 Andre F
Glenvista, Johannesburg South
I achieved a distinction for English when I matriculated (including 100% for a literature essay during my preliminary examinations), won the Wordsmith Prize for writing giving me an affinity and insight into the process, and enjoy literature and research it in my free time. I particularly enjoy short stories and Shakespeare. The logical and reasoning portion of the subject is supplemented by my BSc in Mechanical Engineering and the mathematical rigour obtained from my studies, in addition to exposure to subjects such as ethics and sociology, which require a mixture of language comprehension and rigorous logic
Teaches: Mechanics, Verbal Reasoning, Physical Science, Physics, Mechanical Engineering, General Maths & Science, Calculus, Statistics, Pure Maths, Math, English, Writing, English Literature
Available for Verbal Reasoning lessons in Gauteng
Charlotte T
Irene Security Estate
Kiana-Rae F
North Riding, Randburg
I am an enthusiastic person, with a great love for learning and teaching. I'm patient and love to work with people. I definitely have my strengths, such as English, History and Art, but am able to teach all subjects! I especially love working with children
Teaches: History, Art, Volunteer tutoring, Verbal Reasoning, English skills, English Language
Available for Verbal Reasoning lessons in Gauteng
Jonty B
Erasmus Park, Pretoria
I am a hard working, passionate and dedicated tutor. I am willing to work hard alongside your child to help them reach their full potential. I'm a business student and so business is my passion. I love cycling and the outdoor, as well as hiking.
Teaches: Physical Geography, Human Geography, Geography, Natural Sciences, Verbal Reasoning, Biology, Business Studies, Business Management, Economics, English Literature
Available for Verbal Reasoning lessons in Gauteng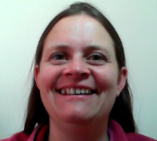 Bronwyn H
Bedfordview, Germiston
I have a lot of experience teaching this subject. I am able to teach to a student's understanding and am flexible enough to adjust my teaching style to the student's learning style. I love helping students to understand and learn their subjects!
Teaches: Mathematics, Journalism and writing, English Language, English skills, Verbal Reasoning, Numeracy, Study Skills, English Language and Literature, Volunteer tutoring, Childcare, English Literature, African and Caribbean Languages, General Maths & Science, General Science, Politics, Sociology, Modern History, Afrikaans, Classics, Zulu, General Language courses, History, Biology
Available for Verbal Reasoning lessons in Gauteng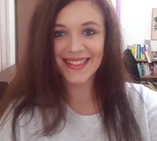 Melissa C
Equestria, Pretoria
I did public speaking from Primary school up to grade 12 at school level and district level, attaining several honorary colors and awards. I also had the art of persuasion as a university module. Further, I believe my formal qualification in psychology renders me suitable to teach reasoning skills to students.
Teaches: Writing, Childcare, Study Skills, Verbal Reasoning, Psychology, English skills, Biology, English Literature, Afrikaans, Mathematics Literacy
Available for Verbal Reasoning lessons in Gauteng
Kgomotso Josephine R
Soshanguve - AA
Other subjects offered in Gauteng
Find Verbal Reasoning tutors near Gauteng