Study Skills tutors in Gauteng
Personalized Tutoring
Study Skills lessons for online or at home learning in Gauteng
Study Skills tutors in Gauteng near you
Matthew S
Glen Dayson A.H
Stephen v
Illovo, Sandton
I recently completed my honours in archaeology and I'm currently working as a research assistant at the University of Witwatersrand. My main interests are biology, botany, archaeology, writing and hiking.
Teaches: Archaeology and Anthropology, Archaeology, Geography, Study Skills, Natural Sciences, Biology, Anthropology, English Language
Available for Study Skills lessons in Gauteng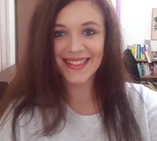 Melissa C
Equestria, Pretoria
I come from an academic background. I had high marks in grade 12. I completed Academic literacy as first year module at North West University. I studies my BA degree and my Honors degree through UNISA, which required skilled planning and management. I will be able to advise any student in any field on how to manage and plan their studies accordingly.
Teaches: Writing, Childcare, Study Skills, Verbal Reasoning, Psychology, English skills, Biology, English Literature, Afrikaans, Mathematics Literacy
Available for Study Skills lessons in Gauteng
Bellise O
Doornfontein, Johannesburg
Completing a Higher Certificate UNISA as part of an extended program into a BCom Law
Teaches: Sociology, Drama, Chemistry, Human Geography, Volunteer tutoring, 11+ (general), Study Skills, History, English Language and Literature, Economics
Available for Study Skills lessons in Gauteng
Rachel G
Muckleneuk, Pretoria
I am a 20 year old female student studying medicine (MBChB) at the University of Pretoria. I received a 91% average for my NSC 2015 Matric exams. I love tutoring others and am very friendly. I am very good at engaging my students and always find the best method of teaching to suit their individual needs. I am also very committed. I have my own transport and a valid driver's license.
Teaches: Molecular and Cellular Biology, French, Study Skills, English Language, History, Primary School, Physics, Afrikaans, Biology, Mathematics
Available for Study Skills lessons in Gauteng
Other subjects offered in Gauteng