Sociology tutors in Gauteng
Personalized Tutoring
Sociology lessons for online or at home learning in Gauteng
Sociology tutors in Gauteng near you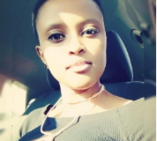 Palesa M
Sebokeng Unit 13
Matthew V
Highway Gardens
Matthew V
Highway Gardens, Germiston
I am currently in my 2nd year of a BA of Sports Psychology, I have achieved an average of 83% in my 1st year and 77% for my 2nd year.
Teaches: Sport and Physical Education, Physiology, Health and fitness, Sociology, English skills, 11+ (general), English Literature, English Language, Biology, Geography
Available for Sociology lessons in Gauteng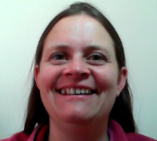 Bronwyn H
Bedfordview, Germiston
I have a lot of experience teaching this subject. I am able to teach to a student's understanding and am flexible enough to adjust my teaching style to the student's learning style. I love helping students to understand and learn their subjects!
Teaches: Mathematics, Journalism and writing, English Language, English skills, Verbal Reasoning, Numeracy, Study Skills, English Language and Literature, Volunteer tutoring, Childcare, English Literature, African and Caribbean Languages, General Maths & Science, General Science, Politics, Sociology, Modern History, Afrikaans, Classics, Zulu, General Language courses, History, Biology
Available for Sociology lessons in Gauteng
Alexander B
Pretoria Central
Bellise O
Doornfontein, Johannesburg
Completing a Higher Certificate UNISA as part of an extended program into a BCom Law
Teaches: Sociology, Drama, Chemistry, Human Geography, Volunteer tutoring, 11+ (general), Study Skills, History, English Language and Literature, Economics
Available for Sociology lessons in Gauteng
Simone P
Eco-Park Estate, Centurion
I am an energetic flamboyant female with a love for education and teaching. i believe my purpose in life is to help others in every way possible. i am a psychology graduate and i absolutely love interacting with people and leaving them more enriched and empowered then what i find them. The key to achieving awesome marks is understanding and persistence. i am patient and i make learning fun. Who says education needs to be hard and boring?
Teaches: Childcare, Study Skills, Sociology, Philosophy, Religious Studies, Philosophy, Psychology and Linguistics, Volunteer tutoring, English Language, Numeracy, English Language and Literature, Psychology
Available for Sociology lessons in Gauteng
Other subjects offered in Gauteng
Find Sociology tutors near Gauteng