Religious Studies tutors in Gauteng
Personalized Tutoring
Religious Studies lessons for online or at home learning in Gauteng
Religious Studies tutors in Gauteng near you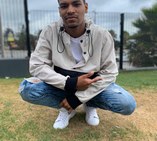 Waiven S
Heuweloord, Centurion
I have successfully completed Religion Education which forms part of my Teaching degree's curriculum. I found this subject most intriguing learning about the histories and origins of all major religions of the world including Christianity, Islam, Judaism, Hinduism, Buddhism, and many more, as well as what each religion entails. I find great pleasure tutoring this subject as it helps ,e understand various individuals I come into contact with.
Teaches: English Language and Literature, Religious Studies, Business Studies, General Maths & Science, Mathematics Literacy
Available for Religious Studies lessons in Gauteng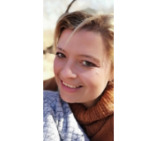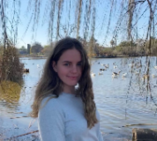 Hannah d
Selcourt, Springs
I achieved a distinction for this subject in Matric. I see myself as a very open minded and outspoken person, which is very helpful in this subject, as you are required to voice your opinion as well as be knowledgeable of the religious practice in question.
Teaches: Mathematics Literacy, English, History, 11+ (general), Religious Studies, Study Skills, Afrikaans, Math, Reading, English Literature
Available for Religious Studies lessons in Gauteng
Joel m
Marshalltown, Johannesburg
Excellent communication skills, high ethics values
Teaches: Latin, Special Needs Help, Ecology and Environmental Biology, Environmental Science, Religious Studies, Natural Sciences, French, History, Geography, Philosophy
Available for Religious Studies lessons in Gauteng
Simone P
Eco-Park Estate, Centurion
I am an energetic flamboyant female with a love for education and teaching. i believe my purpose in life is to help others in every way possible. i am a psychology graduate and i absolutely love interacting with people and leaving them more enriched and empowered then what i find them. The key to achieving awesome marks is understanding and persistence. i am patient and i make learning fun. Who says education needs to be hard and boring?
Teaches: Childcare, Study Skills, Sociology, Philosophy, Religious Studies, Philosophy, Psychology and Linguistics, Volunteer tutoring, English Language, Numeracy, English Language and Literature, Psychology
Available for Religious Studies lessons in Gauteng
Lea W
Extension 5, Kempton Park
I am a very diligent and punctual person. I work easily with all ages and cultures and can motivate people to excel in what they do. I am very respectful of all people and approach life with an open mind. I encourage others to pursue their goals with passion, hard work and perseverance. I have completed a degree with distinction in Theology, and am currently doing a degree in Psychology, therefore I have plenty experience in getting results in the academic world. I have taught classical and general guitar lessons privately, and have plenty experience in teaching from being in the ministry for many years.
Teaches: Common Entrance (general), English as a foreign Language, General Language courses, Religious Studies, General Science, General Maths & Science, Theology, English skills, Study Skills, English Language, English Language and Literature, Physics, Afrikaans, Mathematics
Available for Religious Studies lessons in Gauteng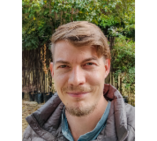 Michael H
Fontainebleau, Randburg
I love teaching, but I also understand the difficulty of learning. I struggled with many things in school and I had to learn how to work on my weak areas. I can help you work on your weaker areas too.
Teaches: Biology, Natural Sciences, Mathematics, English Language, Study Skills, Computing and ICT, Art, English skills, Numeracy, Art and Design, Religious Studies, Geography, Sport and Physical Education, Human Geography, Physical Geography, Portuguese, Fine Art, History of Art
Available for Religious Studies lessons in Gauteng
Other subjects offered in Gauteng
Find Religious Studies tutors near Gauteng