Philosophy, Psychology and Linguistics tutors in Gauteng
Personalized Tutoring
Philosophy, Psychology and Linguistics lessons for online or at home learning in Gauteng
Philosophy, Psychology and Linguistics tutors in Gauteng near you
Nikita A
Mayfair West, Johannesburg
My nature is to teach and help as much as possible, imparting my knowledge and empowering everyone else to achieve their highest potentials. I love teaching, music, calligraphy, photography and dancing.
Teaches: Philosophy, Psychology and Linguistics, Volunteer tutoring, Mentoring, GCSE (general), Primary School, Sales and marketing
Available for Philosophy, Psychology and Linguistics lessons in Gauteng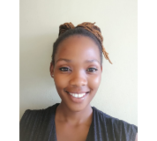 Basetsana L
Soshanguve - AA
Simone P
Eco-Park Estate, Centurion
I am an energetic flamboyant female with a love for education and teaching. i believe my purpose in life is to help others in every way possible. i am a psychology graduate and i absolutely love interacting with people and leaving them more enriched and empowered then what i find them. The key to achieving awesome marks is understanding and persistence. i am patient and i make learning fun. Who says education needs to be hard and boring?
Teaches: Childcare, Study Skills, Sociology, Philosophy, Religious Studies, Philosophy, Psychology and Linguistics, Volunteer tutoring, English Language, Numeracy, English Language and Literature, Psychology
Available for Philosophy, Psychology and Linguistics lessons in Gauteng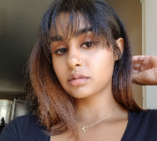 Other subjects offered in Gauteng
Find Philosophy, Psychology and Linguistics tutors near Gauteng