Education Studies tutors in Gauteng
Personalized Tutoring
Education Studies lessons for online or at home learning in Gauteng
Education Studies tutors in Gauteng near you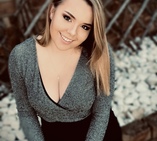 John N
Bordeaux, Randburg
I am a parent with five children, eldest daughter 22 and 20 year old son just finished Matric, 16 year old son in grade 9 and twins in grade 1. I enjoy working with teens and am very patient and versatile. I enjoy one on one interaction as it engages learners more effectively.
Teaches: PGCE, Physical Geography, Human Geography, English as a foreign Language, Geography, Education Studies, GCSE (general), English skills, English Language and Literature
Available for Education Studies lessons in Gauteng
Lauren O
Bromhof, Randburg
I am hard working, friendly, helpful and adaptable. I can persevere through challenging circumstances and work well under pressure. I like to constantly be busy. my HOBBIES/INTERESTS are Gym, friends, outdoors, children, socializing, meeting new people, and helping others obtain their possible best.
Teaches: History of Art, Primary School, Art, Education Studies, English Language and Literature, Mathematics
Available for Education Studies lessons in Gauteng
Angelique V
Rooihuiskraal
Other subjects offered in Gauteng
Find Education Studies tutors near Gauteng