Childcare tutors in Gauteng
Personalized Tutoring
Childcare lessons for online or at home learning in Gauteng
Childcare tutors in Gauteng near you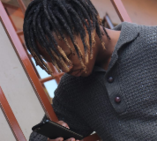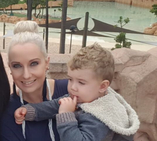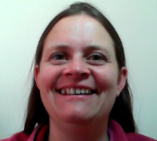 Bronwyn H
Bedfordview, Germiston
UKZN Scholarship 2006; High school Headgirl 1999; Academic Honours 1998; SRC President 1998 I am a passionate, creative and effective tutor and teacher. My overall enthusiasm and 15 years' worth of tutoring experience, set me apart. I strive to find innovative solutions to learning and teacher-pupil relationship challenges. I have experience across a wide student age range from preschoolers to working adults and across a range of subjects. I currently tutor Grade 8 -12's in English, Maths, geography, life orientation and creative arts and online to US, UK and Australian students. I tutor through a local tutoring agency that only accept 14% of applicants and an online international agency that only accept 10% of the applicants. I have tutored CAPS, IEB and Cambridge curriculums. I have more than five years' experience teaching kindergarten and primary school. My joy is helping students to understand concepts and to gain confidence! As a lifelong learner, I bring with me a love of learning.
Teaches: General Language courses, Zulu, Classics, Afrikaans, Modern History, Sociology, Politics, General Science, General Maths & Science, African and Caribbean Languages, History, English Literature, Childcare, Volunteer tutoring, English Language and Literature, Study Skills, Numeracy, Biology, Verbal Reasoning, English skills, English Language, Journalism and writing, Mathematics
Available for Childcare lessons in Gauteng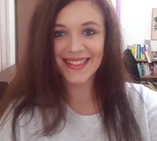 Melissa C
Equestria, Pretoria
I have been a mother for 6 years, every day of my life. I had a preterm baby, who needed special care. I am highly experienced in caring for babies, toddlers and children. I can give advise and teach methods regarding childcare.
Teaches: Writing, Childcare, Study Skills, Verbal Reasoning, Psychology, English skills, Biology, English Literature, Afrikaans, Mathematics Literacy
Available for Childcare lessons in Gauteng
Simone P
Eco-Park Estate, Centurion
I am an energetic flamboyant female with a love for education and teaching. i believe my purpose in life is to help others in every way possible. i am a psychology graduate and i absolutely love interacting with people and leaving them more enriched and empowered then what i find them. The key to achieving awesome marks is understanding and persistence. i am patient and i make learning fun. Who says education needs to be hard and boring?
Teaches: Childcare, Study Skills, Sociology, Philosophy, Religious Studies, Philosophy, Psychology and Linguistics, Volunteer tutoring, English Language, Numeracy, English Language and Literature, Psychology
Available for Childcare lessons in Gauteng
Other subjects offered in Gauteng
Find Childcare tutors near Gauteng