LESSONS TAUGHT:
1 0 6 , 8 1 3 and counting...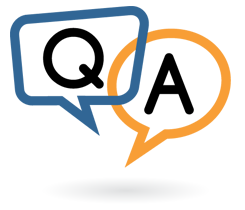 As a tutor, one of the best perks of using Turtlejar is not having to worry about payment - we take care of it all! We always make sure that payment is secured before you start with lessons, to ensure that you are covered and do not have to worry for even one second about payment from students. If the payment fails for any reason, we'll do all we can to get in touch with your student as soon as possible (and well before your next lesson) to get it all sorted. If it's getting towards your next scheduled lesson and we're still struggling to receive payment, we'll get in touch with you to let you know. We'll honour your payment for the lesson, but we'll cancel any lessons you have coming up with that student until we're able to resolve any and all issues. We'll keep trying, and keep you posted! At that point, we'll ask that you don't book any further lessons with that specific student until we're able to confirm that payment, as we will only cover 1hour of lessons. Should any further lessons be done without our consent or communication for a tutor, then we are not held liable for those lessons payment.
We arrange payment from students prior to each lesson in order to make sure that you are paid, and then we transfer payment to you each week after your lessons have been completed. We'll always make this transfer to you on a weekly basis, after we receive payment from your student, so that you don't have to stress about when you will be paid. Sometimes the date you receive the transfer can vary by a couple of days due to the following: Transfer times between banks - Some banks take up to 2 days to transfer funds, this is out of our control. Your lesson finished outside of usual banking hours - in this case, you might see the payment the following morning, depending on how quickly your bank deals with transfers. We'll do our best to provide an expected payment date for each of your lessons to help you keep track - you'll be able to see them by going to your lessons tab and viewing your completed lessons. You can easily manage the lessons done as well as the amounts owed to you for all the great work you've done.
Through Your Personal Tutor Profile: Once you have signed up and your profile is "Live" on the Turtlejar website, students will be able to see your profile when they search for a tutor in your area. There is an option on your profile for them to send you a message to enquire about lessons with you. You'll be sent a text and email notification as soon as a student contacts you, so you'll never miss a message. You can then easily follow the link in the text or email to get back to the site to reply and arrange your lessons with that specific student. Through the Online Available Jobs Board: If you have space to take on further students, you can also check the available jobs board for tutoring opportunities in your area. We send out emails every day to alert you to any new job opportunities and you are able to check the job board whenever you like by heading to the "Jobs" tab while logged in to your account. If there are any students you would like to work with, you can send them a message to offer your services. Make sure that you give them plenty of information in order for them to make a decision - let them know how, when and where you can help them.
One-on-one sessions can take place at a location that both you and the student agree upon. Generally, tuition will take place at either the student's or the tutor's home. You can set your own travel policy, should you be travelling to the student's home, which will be communicated to students on your profile page. If appropriate, you could also organize sessions in a public space such as a library or a coffee shop that is close enough and convenient to both you and the student. You could also provide lessons to your students online via Skype. We are in the exciting process of building an online classroom where future online lessons will take place!
It's easy! Click the 'Become a Tutor' link in the banner at the top of the page to create an account, and then fill out your profile and all your details. We will process your application to ensure that you represent yourself professionally to all the potential clients out there. To ensure top quality tutors for each and every one of our clients, we personally vet every tutor and only accept those we feel can offer a great service for all of the learners they work with. Make sure that you add your relevant qualifications and grades, as well as writing a full bio which outlines your tutoring or teaching experience and your subject expertise. Do not forget to add your police clearance certificate as well!
When you sign up, we will ask you to provide your South African bank details as we pay all of our tutors directly into their bank accounts. With our Accounts Team by your side you will never again have to worry about clients not paying for lessons, payments arriving weeks after you've taught or having to ask a client for payment and check with the bank. We make it easy and secure. We do, however, ask that none of our tutors accept cash for lessons. Any tutors who do not comply will be liable to a R800 fine per student and removed from our site. This measurement has been put into place in order to provide security for both ourselves, our clients and tutors.
Turtlejar is an online platform that helps tutors all over South Africa find students by allowing you to advertise your unique tuition services. We help you to manage all of your clients, bookings and lessons in one place and process payment so you can focus on tutoring and managing your clients. Our aim is to provide the best tutors for all of our clients, and work hand in hand with our tutors to make sure they can work with as many students as they would like. Excellent tutors and a professional, friendly service for our students is what we're all about.
Simply head on over to our Become A Tutor page and fill out your name, email address and create a password. These will be your login details moving forward. From here, you can head on over to your profile page and edit, add information and create your very own tutor profile. Remember to add a recent photograph of yourself for all those potential clients to see.
Copyright © 2018. All rights reserved