LESSONS TAUGHT:
1 , 8 0 6 , 8 1 3 and counting...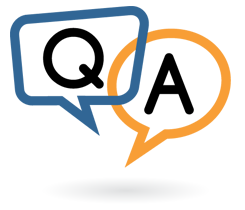 Turtlejar is the number one trusted place to find brilliant tutors to meet your needs. Turtlejar is an online platform which enables parents and students to find the perfect tutor for their specific needs. We aim to match each one of our clients with the very best tutor able to help them every step of the way with their studies, test prep, assignments and exams. With Turtlejar, you can search for tutors in your area and view all the info about them. Each tutor has a profile with information about themselves, a recent photo as well as their tutoring experience. You are then able to send a personal message to any of the tutors you are interested in and chat about lessons and how they can help you. We are dedicated to finding only the best tutors and making them available to you all in one place, in order for your learning experience to be as easy and stress free as possible. Education should be fun and a positive experience and at Turtlejar this is what we do!
We aim to make it as easy as possible for every one of our students to find their perfect tutor. Simply click on our Find a Tutor page and you will be able to browse all the potential profiles of the tutors that meet your requirements. If you would like to book lessons with a specific tutor, send them a message to chat and arrange for your lessons! We're also happy to do the work of finding an awesome tutor for you, so if you'd like us to put you in touch with one of the tutors in your area, you can make use of our "Request a Tutor" form and we will get right on it! We will keep in contact and keep you posted every step of the way. To request a tutor: - If you already have an account set up with us, simply use the Request A Tutor button or log in to your account to view these options. - If you don't have an account with us, use this form to request a tutor and we'll assist you to get set up. Any questions, give us a call on 0813967039. We're available from 9am - 5pm Monday - Friday, and via e-mail on the weekends. Our team is always here to help out and set your mind at ease!
We only provide top quality tutors to provide you with the skills you need to do your best. We personally screen each and every tutor and only allow them to join our team if we feel they will offer a professional service. Each tutor must have a fully completed profile page and the required police clearance as well as all their academic documents uploaded for all potential clients to see. Once our tutors are listed on our Turtlejar website we continue to work hand in hand with them along the way. We makeongoing use of student feedback and lesson data to ensure that they are providing an outstanding level of service to all of our students. If we ever feel that any of our tutors are falling below the high standards we set, they are personally dealt with and if need be, removed from our website as a listed tutor.
Lessons can take place at whichever venue you and your tutor agree upon. Generally, tuition takes place at either the student's or tutor's home. Different tutors have different preferences so check out their travel policy/what they charge to come out (on their profile page) or send them a message. Be sure to let any tutors you message know where you prefer lessons- if you'd like tuition in your own home, the majority of our tutors are more than happy to accommodate this. It might also be more convenient for both of you to meet in a public space such as a library or coffee shop. You could also discuss having your first lesson in a public space if you'd prefer, before moving lessons to either your or your tutor's home.
Lessons with our tutors will vary in price depending on the level of your studies, the subject selected and the experience of the tutor you've chosen - there are no hidden fees with us. The hourly rate you see on a tutors profile is the price you'll pay! If you buy lessons in bulk, discount will also be given. Generally, sessions cost between R180 and R270 per hour. The best way to get a feel for the price of the tuition you're looking for is by making a search for your area and subject and view the various rates offered by the tutors that pop up. If you're struggling to find someone you think is a great fit in your area, we also offer online tuition! You can also search for an online tutor on our website. Each tutor sets their own rates which you can view on the search results page, and in the top right hand corner of tutor profiles. The rate displayed on each tutors' profile page includes our platform charge and is the total amount you will pay. No extras, no surprises, what you see is what you get.
We'll only ever take a payment from your card 24 hours after a lesson has taken place, but we do ask you to provide your payment details more than 12 hours in advance of your first lesson together to confirm the time slot booking with your tutor (similar to how you might make a hotel booking and be asked to provide your card details ahead of time). To keep it simple, you won't need to enter your payment details again if you have further lessons together with that tutor - just make sure your tutor books each session in and we will take payment, as normal, 24 hours after each session from the same payment details. To get a discount on lessons, you can pre pay for lessons in bulk. We'll always send you a reminder email 24 hours before each session and an invoice 24 hours afterwards, so you won't forget. We know that sometimes life happens, so you're welcome to cancel any bookings you need to with no charge if they're cancelled at least 12 hours in advance of the start time.
We care about each and every one of our student's learning requirements and want to ensure that you receive the very best service possible. You can call or email us from 9am until 5pm Monday to Friday, and we are also always available via e-mail on the weekends. Our Support Team are always here to help with any questions you may have, to make sure that you have the best experience possible, while achieving those goals!
We understand the value of booking a set package of lessons. It provides peace of mind and affords structure for your studies. If you would like to book more than one session, just let your tutor know and they will set up weekly lessons for you ahead of time. We'll never take payment upfront. You will be asked to confirm the sessions by entering your payment details, but we'll only take payment 24 hours after each lesson has taken place. You can cancel your lessons up to 12 hours before their start time with no charge, so you are in control.
Copyright © 2018. All rights reserved